What Size Skateboard?
What size skateboard deck should you skate?
Decks come in many different widths. If you are a beginner to skateboarding, choose your deck according to the width, not the length or wheelbase. The width you need depends on your size, skating style and personal preference.
Here are some general guidelines.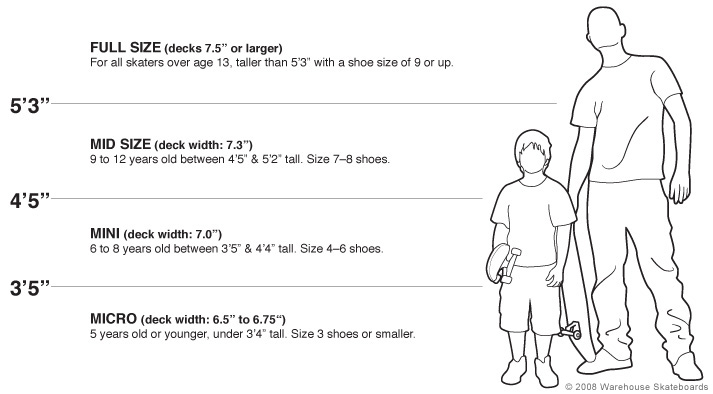 Share with your friends